Teaching Gifted Children Course
Meeting the Learning Needs of Gifted and Talented Children
Teaching Gifted Children Course for teachers
This course will educational professionals build a comprehensive skills for both identifying and teaching to these children, from primary to high school.
#Physical and mental health #Well-being #Inclusion #EqualityAndNon-discrimination #SpecialNeedsEducation #PBL #ProblemSolvingSkills #EnrichmentOfContent #EmotionalEducation #StudentCentredTeaching #MaterialDevelopment #Motivation
Teaching Gifted Children Course description
Gifted education refers to the broad set of practices, pedagogy and theories used when teaching to students who have been identified as "gifted" or "talented."
While there is no universal definition of what it means to be a student who is gifted and talented, it is mostly defined as demonstrating outstanding levels of aptitude and/or competence in one or more domains. The issues of gifted pupils have increasingly gained ground in Europe in recent decades. To maximize the potential of the gifted learner, it is essential to improve the flexibility of schools, to diversify teaching methods and techniques, to enrich the content of the curriculum and to increase the qualifications of the teachers who work with gifted learners.
If you are one of those teachers who is not limited to the traditional classroom, this course will allow you to reach a group of students who enjoy creative and academic challenges, to have an in-depth insight into the different world of the gifted child, which is essential to empower teachers to work effectively with the gifted.
This course will help you build a comprehensive range of highly practical, high-interest skills for both identifying and teaching to these children, from primary to high school.
Objectives of Teaching Gifted Children Course for teachers
To determine the characteristics of gifted students
To recognize the learning differences, and cognitive/affective characteristics of gifted and talented students
To identify their related academic and social-emotional needs and how to meet them
To design appropriate learning and performance modifications for gifted needs
To enhance creativity, acceleration, depth and complexity in academic subjects
To  acknowledge suggestions for the inclusion of gifted students
To get to know the teaching strategies that work best with gifted
To know the educational legislations, official identification and educational administration procedures
To gain practical tips for day to day use
To detect current good practices about inclusive education
To exchange ideas, experiences, materials and cross-cultural practices between colleagues
To improve language and communication skills
To increase international cooperation and intercultural awareness
Schedule for the Teaching Gifted Children Course
DAY 1
09:00-10:00 Meeting – Getting to know each other
10:00-11:00 Introduction to the curriculum
11:30-13:30 General and learning characteristics of gifted students
14:00-15:00 Diagnosis techniques of gifted students
DAY 2
09:00-10:00 Educational needs of gifted students
10:00-11:00 Learning and teaching strategies for gifted students
11:30-13:30 Planning activities for gifted students
14:00-15:00 Enrichment and acceleration activities and Bloom Taxonomy
DAY 3
09:00-10:00 Special programs for gifted students
10:00-11:00 High level thinking and questioning skills
11:30-13:30 Developing problem-solving skills
14:00-15:00 Project-based learning and interdisciplinary approaches
DAY 4
09:00-10:00 Difficulties in classroom activities
10:00-11:00 Best practices in Europe
11:30-13:30 Designing your own classroom activity for gifted students
14:00-15:00 Presentation of activities and feedback
DAY 5
09:00-10:00 Social interaction and parent cooperation
10:00-11:00 Prevention of bullying and school failure of gifted students
11:30-13:30 Measurement and evaluation of gifted students
14:00-15:00 Evaluation of the course – Europass Mobility and Certificates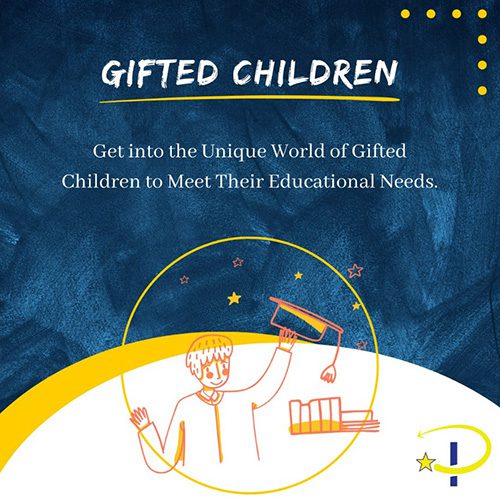 * Please contact us for 7, 10, 14, 21 days courses!
* Materials, certificates and cultural activities included!
*Other course days are available, please ask for specific dates.
06/02/2023 – 10/02/2023
10/07/2023 – 14/07/2023
20/11/2023 – 24/11/2023
05/02/2024 – 09/02/2024
22/07/2024 – 26/07/2024
18/11/2024 – 22/11/2024
* Our teacher training courses can fully be funded by Erasmus+ program. 
* Please contact us for all inclusive options or specific services depending on your needs and preferences.
Responsible PLUS PTOJECT
Porpuse Answer you query.
Legitimation Your consent.
Recipient NAMECHEAP.
Usage Rights  Access, correct and erase data.
Additional Information You can check the detailed information in the Privacy Policy.