21st Century Education course
Guide students to improve their communication skills, creativity, entrepreneurship and digital skills
21st Century Education course for teachers
This course will instruct you on how to help students balance between curricular demands, student interests, and the need to develop competencies.
#KeyCompetencesDevelopment #Creativity #ArtsAndCulture #MediaLiteracy #DigitalLiteracy #Social/Environmental ResponsibilityOfEducationalInstitutions #EntrepreneurshipEducation #DigitalSkills #4C's #Communication #Collaboration #CreativeThinking #CriticalThinking #ActiveCitizenship #CriticalReading/Writing #Drama #SoftSkills
21st Century Education course DESCRIPTION
Participants will walk away from this course with a clearer understanding of the significance of competencies in modern education. They will also be able to conceive of creative custom solutions using task-based learning, project-based learning, the flipped classroom, and visual thinking techniques. In addition, they will take home lesson plans and activities to make subjects more relevant, significant, and useful for student lives and careers.
Objectives of the 21st Century Education course for teachers
To know the necessary skills to empower our students
To incorporate these skills into lesson plans and other school activities
To foster creativity and originality in classroom
To enhance collaboration and communication in classroom
To stimulate entrepreneurial mindset and initiative in classroom
To promote active citizenship and social leadership in classroom
To promote critical thinking and media literacy in classroom
To gain flexibility and adaptability skills in classroom
To detect current good practices about 21st Century Skills
To exchange ideas, experiences, materials and cross-cultural practices between colleagues
To improve language and communication skills
To increase international cooperation and intercultural awareness
Schedule for the 21st Century Education course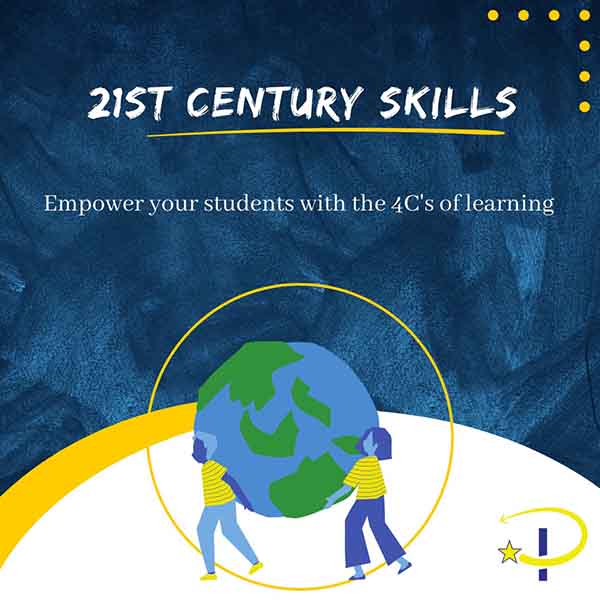 * Please contact us for 7, 10, 14, 21 days courses!
* Materials, certificates and cultural activities included!
*Other course days are available, please ask for specific dates.
24/07/2023 – 28/07/2023
04/03/2024 – 08/03/2024
19/08/2024 – 23/08/2024
16/12/2024 – 20/12/2024
* Our teacher training courses can fully be funded by Erasmus+ program. 
* Please contact us for all inclusive options or specific services depending on your needs and preferences.
Responsible PLUS PTOJECT
Porpuse Answer you query.
Legitimation Your consent.
Recipient NAMECHEAP.
Usage Rights  Access, correct and erase data.
Additional Information You can check the detailed information in the Privacy Policy.