21st Century Education course
Guide students to improve their communication skills, creativity, entrepreneurship and digital skills
21st Century Education course for teachers
This course will instruct you on how to help students balance between curricular demands, student interests, and the need to develop competencies.
21st Century Education course DESCRIPTION
21st century skills course: Are your students introduced to the concepts of creative thinking, effective communication, flexibility, media literacy and cooperation in academic and social life? In a nutshell, are your students ready to meet the demands of the 21st century? What do these skills entail? Why are they important? What can you, as a mentor, do to promote these skills among your students? Our 21st century skills course covers these topics and offers answers to the previous questions. In this course, teachers experience sample lessons in classrooms through active participation and learn how to equip pupils with 21st century skills. Most importantly, we do not only provide a theoretical background to these concepts, but we also develop lesson plans together for different school subjects and implement them in the light of your own classroom conditions with a broad perspective on the 4 C's of the 21st Century skills: Critical thinking, Creativity, Collaboration and Communication.
Objectives of the 21st Century Education course for teachers
To know the necessary skills to empower our students
To incorporate these skills into lesson plans and other school activities
To foster creativity and originality in classroom
To enhance collaboration and communication in classroom
To stimulate entrepreneurial mindset and initiative in classroom
To promote active citizenship and social leadership in classroom
To promote critical thinking and media literacy in classroom
To gain flexibility and adaptability skills in classroom
To detect current good practices about 21st Century Skills
To exchange ideas, experiences, materials and cross-cultural practices between colleagues
To improve language and communication skills
To increase international cooperation and intercultural awareness
Schedule for the 21st Century Education course
DAY 1
09:00-10:00 Getting to know each other – Team building – Challenges & Hopes
10:00-10:30 Course Introduction: Presentation of the program & course objectives
10:30-12:00 21st century skills in education
12:00-14:00 4C's concept in education
DAY 2
09:00-10:00 Communication skills in classroom
10:00-11:30 Communication workshop and school practices
11:30-13:00 Creativity in classroom
13:00-14:00 Creativity Workshop and school practices
DAY 3
09:00-10:00 Critical Thinking Skills in classroom
10:00-11:30 Critical thinking workshop and school practices
11:30-12:30 Collaboration skills in classroom
12:30-14:00 Collaboration workshop and school practices
DAY 4
09:00-10:00 Examples of activities in 4C's
10:00-11:00 Action plan
11:00-13:00 Prepare your own lesson plan
13:00-14:00 Activity presentations and evaluation
DAY 5
09:00-10:30 Suggestions for the school program
10:30-12:00 Best practices in Europe
12:00-13:00 Course overview & Evaluation
13:00-14:00 Certificates Ceremony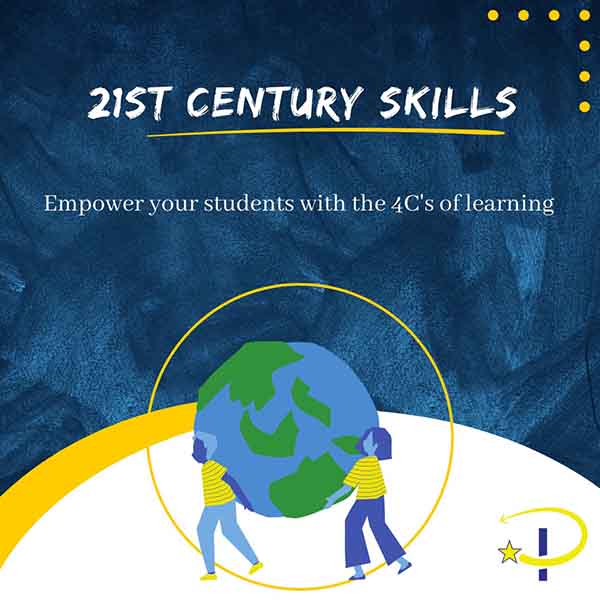 #KeyCompetencesDevelopment #Creativity #ArtsAndCulture #MediaLiteracy #DigitalLiteracy #Social/Environmental ResponsibilityOfEducationalInstitutions #EntrepreneurshipEducation #DigitalSkills #4C's #Communication #Collaboration #CreativeThinking #CriticalThinking #ActiveCitizenship #CriticalReading/Writing #Drama #SoftSkills
* Please contact us for 7, 10, 14, 21 days courses!
* Materials, certificates and cultural activities included!
*Other course days are available, please ask for specific dates.
04/03/2024 – 08/03/2024 – confirmed
10/06/2023 – 14/06/2024
19/08/2024 – 23/08/2024 – confirmed
23/09/2024 – 27/09/2024
16/12/2024 – 20/12/2024 – confirmed
* Our teacher training courses can fully be funded by Erasmus+ program. 
* Please contact us for all inclusive options or specific services depending on your needs and preferences.
Don't miss this unique opportunity to improve your teaching skills and experience a new city at the same time!