Inclusive Education Course
Training course for teachers in Increasing Participation in Learning
Inclusive Education Course for teachers
This course will give you the ability to achieve the objective of an inclusive school and to promote cooperative learning, leading to the mutual enrichment of all students.
Inclusive Education Course description
Inclusive Education offers the opportunity to reflect and develop practical strategies to offer a high-quality education to all students, including those most vulnerable or at risk of exclusion, marginalization, or school failure.
The concept of inclusive education is based on a teaching tailored for the identity and for the individual and specific educational needs of each child, without losing sight of the common educational framework. It is a comprehensive and inclusive approach to promote relevant social values that are basically learned in contexts of diversity.
With this course you will learn to recognize the socio-educational implications of cultural diversity and the related special needs: you will be able to value them, manage them and respond to individual and group needs in both formal and non-formal settings.
Finally, it should be noted that this course will give you the ability to achieve the objective of a high-quality inclusive school and to promote cooperative learning, leading to the mutual enrichment of all students.
Objectives of Inclusive Education Course for teachers
To accept, understand, and attend to student differences and diversity in classroom
To detect and eliminate the barriers to equal participation in school
To develop an inclusive curriculum by including physical, cognitive, academic, social, cultural and emotional needs into learning
To apply cooperative and culturally responsive teaching strategies for an inclusive classroom
To organise and arrange inclusive classroom settings
To build a community within the classroom
To develop students' empathy and respect for differences
To recognize the importance of Human Rights Education as a tool to tackle/prevent discrimination in schools
To detect current good practices about inclusive education
To exchange ideas, experiences, materials and cross-cultural practices between colleagues
To improve language and communication skills
To increase international cooperation and intercultural awareness
Schedule for the Inclusive Education Course
DAY 1
09:00-10:30 – Getting to know each other – Team building – Challenges & Hopes
10:30-11:00 – Course Introduction: Presentation of the program & course objectives
11:00-12:00 – A bit of context : Inclusion in society. Inclusive education standards. Equality VS Equity. Roundtable meeting.
12;00-14:00 – How are you inclusive in your school? Personal Experience.
DAY 2
09:00-10:00 – Warm up. All the same but different.
10:00-11:30 – Special needs education in our class. Another opportunity to learn.
11:30-13:00 – Mental health and management of new technologies. Should we include them in our routines?
13:00-14:00 – Roundtable meeting. Designing an inclusive program for us. Bases and structure.
DAY 3
09:00-10:00 – Warm up. How to be inclusive about emotions? Expanding our horizons.
10:00-11:30 – Disabilities and illness in our classroom.  Methods and recommendations.
11:30-13:00 – Multicultural Education and Humans Rights. Changing our point of view
13:00-14:00 – Working together. What do my students need? Completing the new program. Questions and needs.
DAY 4
09:00-10:00 – Warm up. Growing in a respectful environment. Family-school cooperation.
10:00-11:30 – Sexuality, gender, migration and culture. For a better coexistence.
11:30-13:00 – Let's see an inclusive education manual! Examples and practices of other colleagues.
13:00-14:00 – Working together. Inclusives games and activities. Project/game -based learning. Positive discipline.
DAY 5
09:00-10:00 – Roundtable meeting. Music and art intervention for inclusion.
10:00-11:30 – Expositions of our new programs. Last thoughts. Conclusions.
11:30-13:00 – Final Activity: Educational Gymkhana
13:00-13:30 – Course overview & Evaluation
13:30-14:00 – Certificates Ceremony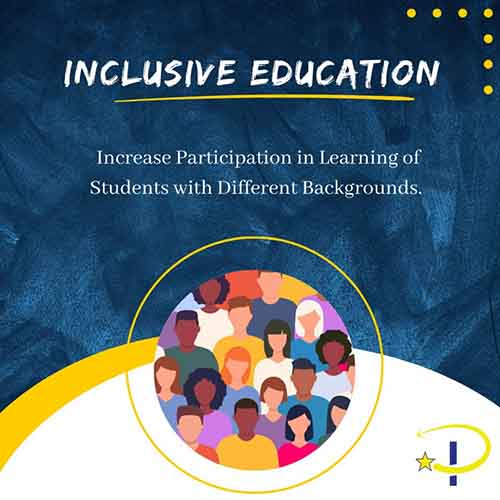 #DemocracyAndDemocraticParticipation #Disabilities #RefugeesAndMigrants EarlySchoolLeavingAndFailureInEducation #SpecialNeedsEducation #MulticulturalEducation #HumanRightsEducation
* Please contact us for 7, 10, 14, 21 days courses!
* Materials, certificates and cultural activities included!
*Other course days are available, please ask for specific dates.
07/08/2022 – 11/08/2023
30/10/2023 – 03/11/2023
19/02/2024 – 23/02/2024
04/03/2024 – 08/03/2024 (preschool teachers)
05/08/2024 – 09/08/2024
02/12/2024 – 06/12/2024
20/05/2024 – 24/05/2024
30/09/2024 – 04/10/2024
* Our teacher training courses can fully be funded by Erasmus+ program. 
* Please contact us for all inclusive options or specific services depending on your needs and preferences.
Don't miss this unique opportunity to improve your teaching skills and experience a new city at the same time!