Teaching Gifted Children Course
Meeting the Learning Needs of Gifted and Talented Children
Teaching Gifted Children Course for teachers
This course helps the teachers to build a comprehensive skill to identify and teach to Gifted Students from preschool to high school.
Teaching Gifted Children Course description
Gifted and talented students courses for teachers: Gifted students need gifted educational programs that meet their abilities and needs so that they can make continuous progress in school. They should be appropriately challenged in an academic environment that can help maximize their potential. In order to maximize the potential of the gifted learner, it is essential to improve the flexibility of schools, to diversify teaching methods and techniques, to enrich the content of the curriculum and to increase the qualifications of the teachers who work with gifted learners. This course aims to provide an in-depth perspective on the unique world of gifted students, preparing educators to recognize the learning differences and cognitive characteristics of gifted/talented learners and to design appropriate learning and performance indicators to support those students' development.
Objectives of Teaching Gifted Children Course for teachers
To determine the characteristics of gifted students
To recognize the learning differences, and cognitive/affective characteristics of gifted and talented students
To identify their related academic and social-emotional needs and how to meet them
To design appropriate learning and performance modifications for gifted needs
To enhance creativity, acceleration, depth and complexity in academic subjects
To  acknowledge suggestions for the inclusion of gifted students
To get to know the teaching strategies that work best with gifted
To know the educational legislations, official identification and educational administration procedures
To gain practical tips for day to day use
To detect current good practices about inclusive education
To exchange ideas, experiences, materials and cross-cultural practices between colleagues
To improve language and communication skills
To increase international cooperation and intercultural awareness
Schedule for the Teaching Gifted Children Course
DAY 1
09:00-10:30 Getting to know each other – Team building – Challenges & Hopes
10:30-11:00 – Course Introduction: Presentation of the program & course objectives
11:00-12:30 Let's start from the beginning: Who are the gifted students? The "identikit"!
12:30-14:00 Roundtable meeting: Myths and stereotypes
DAY 2
09:00-10:00 Warm-up: expectations and prejudices
10:00-11:00 Educational myths and stereotypes vs Reality: individual characteristics, creativity, dyssynchrony and complications
11:00-12:00 "Under the skin exercises": About empathy, emotions and needs
12:00-14:00 Roundtable meeting: Our gifted students and their needs
DAY 3
09:00-10:00 Warm-up: our skills and abilities
10:00-11:30 About talent. Teaching methodologies
11:30-13:00 Roundtable meeting: What do we do in our classes with gifted students? (Background of participants and Spain case)
13:00-14:00 Examples of exercises for each type of talent
DAY 4
09:00-10:00 Warm-up: About emotions
10:00-11:00 A quick review and…Time to work!
11:00-12:00 Planning the intervention for our talented students: teamworking
12:00-13:00 Roundtable: Pros and cons of our action plans
13:00-14:00 The MVL! (Most valuable learning) Choosing the most important outcomes and how to adapt them
DAY 5
09:00-10:00 Warm-up: bonds and friendship
10:00-11:30 "Final Educational Gymkana Outdoors", an idea for team building
11:30-12:00 One last word
12:00-13:00 Best practices in Europe
13:00-13:30 Course overview & Evaluation
13:30-14:00 Certificates Ceremony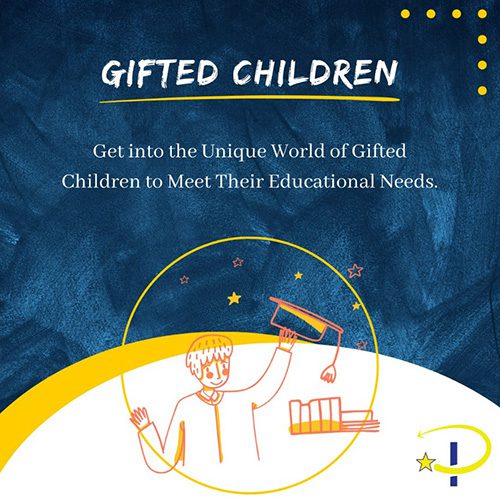 #Physical and mental health #Well-being #Inclusion #EqualityAndNon-discrimination #SpecialNeedsEducation #PBL #ProblemSolvingSkills #EnrichmentOfContent #EmotionalEducation #StudentCentredTeaching #MaterialDevelopment #Motivation
* Please contact us for 7, 10, 14, 21 days courses!
* Materials, certificates and cultural activities included!
*Other course days are available, please ask for specific dates.
18/03/2024 – 22/03/2024 – confirmed
03/06/2024 – 07/06/2023
22/07/2024 – 26/07/2024 – confirmed
18/11/2024 – 22/11/2024 – confirmed
* Our teacher training courses can fully be funded by Erasmus+ program. 
* Please contact us for all inclusive options or specific services depending on your needs and preferences.
Don't miss this unique opportunity to improve your teaching skills and experience a new city at the same time!